More Than Paws offers a variety of fun and stylish lifestyle products for pets with personality (mainly dogs)!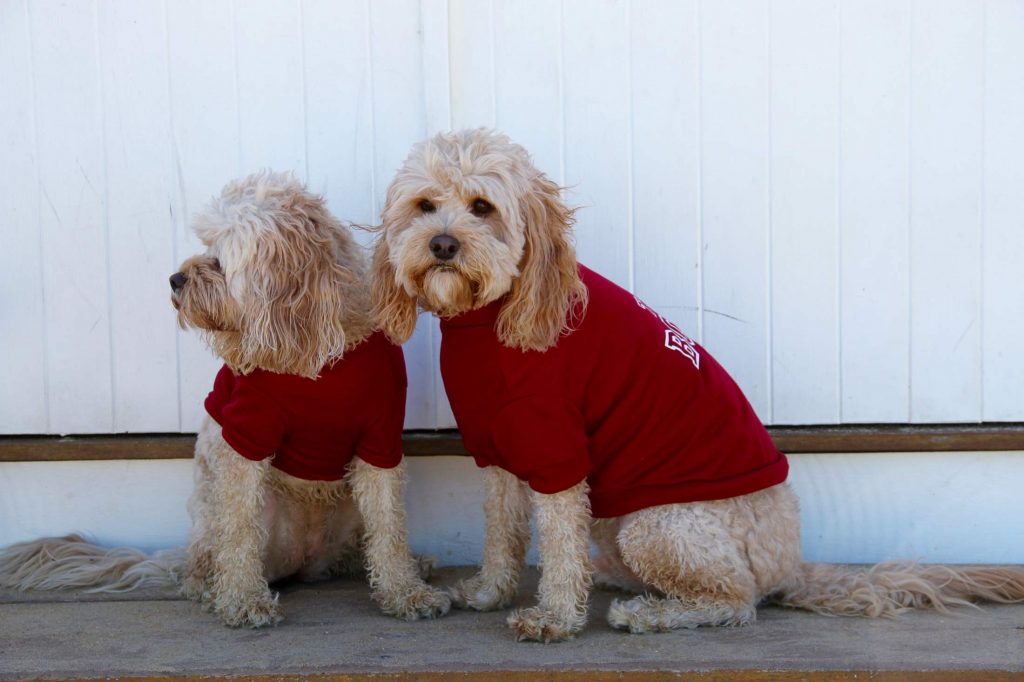 Our range includes the latest dog clothes including cosy dog coats, cool dog hoodies, fashionable T-shirts, fun dog costumes for all occasions including Christmas, snug dog pyjamas, socks for all sizes and dog hats. We have gorgeous dog accessories including quality dog collars, pet ID tags, adjustable dog harnesses, boredom buster dog toys, bandanas on dog collars and lots more for lovers of fur kids.
We also have an extensive range of rugby supporter dog jerseys, NRL team dog collars, NRL leads and NRL pet ID tags.
We stand behind our products so when you purchase from More Than Paws you can be assured that you are buying products of the highest quality. Our products are tested on More Than Paws fur babies: Buddy and Holly.
The brands we stock include: Dog Bless You, PAMPET, Dogue, Rufus & Coco and KONG.
The creation of More Than Paws came from a desire to do something we were passionate about.
A love of animals (particularly dogs)
A commitment to healthy and happy pets
A passion for responsible pet ownership
Because they are our family.
Shopping at More Than Paws assists to give pets in rescue centres improved wellbeing. Every time you make a purchase we will donate a percentage of the sale in cash or goods to Animal Rescue Centres throughout Australia. Supporting rescue centres, and the pets in them, is important to us.
More Than Paws is an Australian owned and operated family business. We take great pride in supplying some of the best pet products available in the market today.
We strive to obtain complete customer satisfaction and we are constantly improving through your customer feedback. We welcome any comments from you, our valued customer.
We hope you and your pets enjoy our products and we look forward to you shopping with us again soon!